CopperWorks Corporation was founded in 1993 by Guenther Huber, whose family has been in the sheetmetal business in Germany for more than 200 years. CopperWorks specializes in designing, fabricating, and installing copper and zinc roofing projects and is located in Decatur, Alabama.
Mr. Huber consults nationally with architectural firms and contractors about the design and specifications of roofing projects, specializing in historic renovation and preservation. In addition, CopperWorks invests heavily in the European-style training of its employees, who are expert fabricators and installers who have long tenures with the company.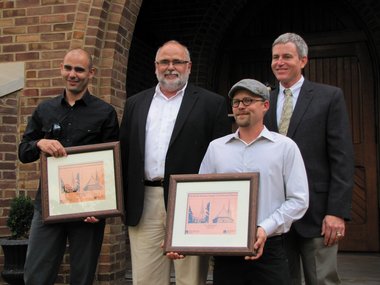 CopperWorks has received numerous awards in the United States. In 2001, CopperWorks was a finalist for the National Roofing Award for restoring the Sacred Heart Catholic Church in Cullman, AL. Also, in 2012, we received an award from the Copper Development Association for restoring the Church of Nativity in Huntsville, AL.
CopperWorks has reroofed and restored numerous houses in North America's historic districts, churches, and institutional buildings. CopperWorks' expertise in restoration and sheet metal work has been in many publications worldwide.
CopperWorks is affiliated with Ornametals Manufacturing, a manufacturer of EuroGutterUSA, a European-style rainwater system featuring half-round gutters, seamless-weld downspouts, and all accessories needed for installation. Also available are roofing components (flashing, vents) and standard and custom ornaments. The wide product offering allows CopperWorks to offer complete roofing systems – a one-stop shop for clients seeking the highest quality design, fabrication, and installation services. Please visit their website @ www.ornametals.com.
Guenther Huber-Delle, President.

Guenther has more than 40 years of expertise and experience in the sheetmetal roofing industry.  He began his career in Kisslegg, Germany, learning his craft and working for his family's company.  Representing the fourth generation of specialty sheetmetal craftsmen, Guenther moved to the U.S. and founded CopperWorks more than 20 years ago.  Guenther's passion is historic restoration, and he has consulted on hundreds of national projects.
---
Daniel Delle, VP & Project Manager.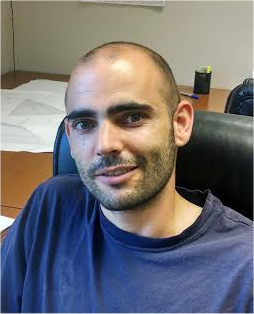 Daniel has more than 20 years of experience in the industry, beginning his career in Germany as well. He is responsible for the company's daily operations, including planning, estimating, and supervising company projects. He also has expertise in the designing stage of roofing systems.
---
Joann Hall, Accounting/Business Manager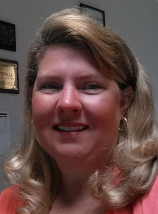 Joann has been with Copperworks Corp. since 2011. She has 25 years of experience.  In 2001, she received her Bachelor's degree in Accounting.  She has been working in the construction industry for 18 years.